Beef parts
Below we present beef parts offered by us.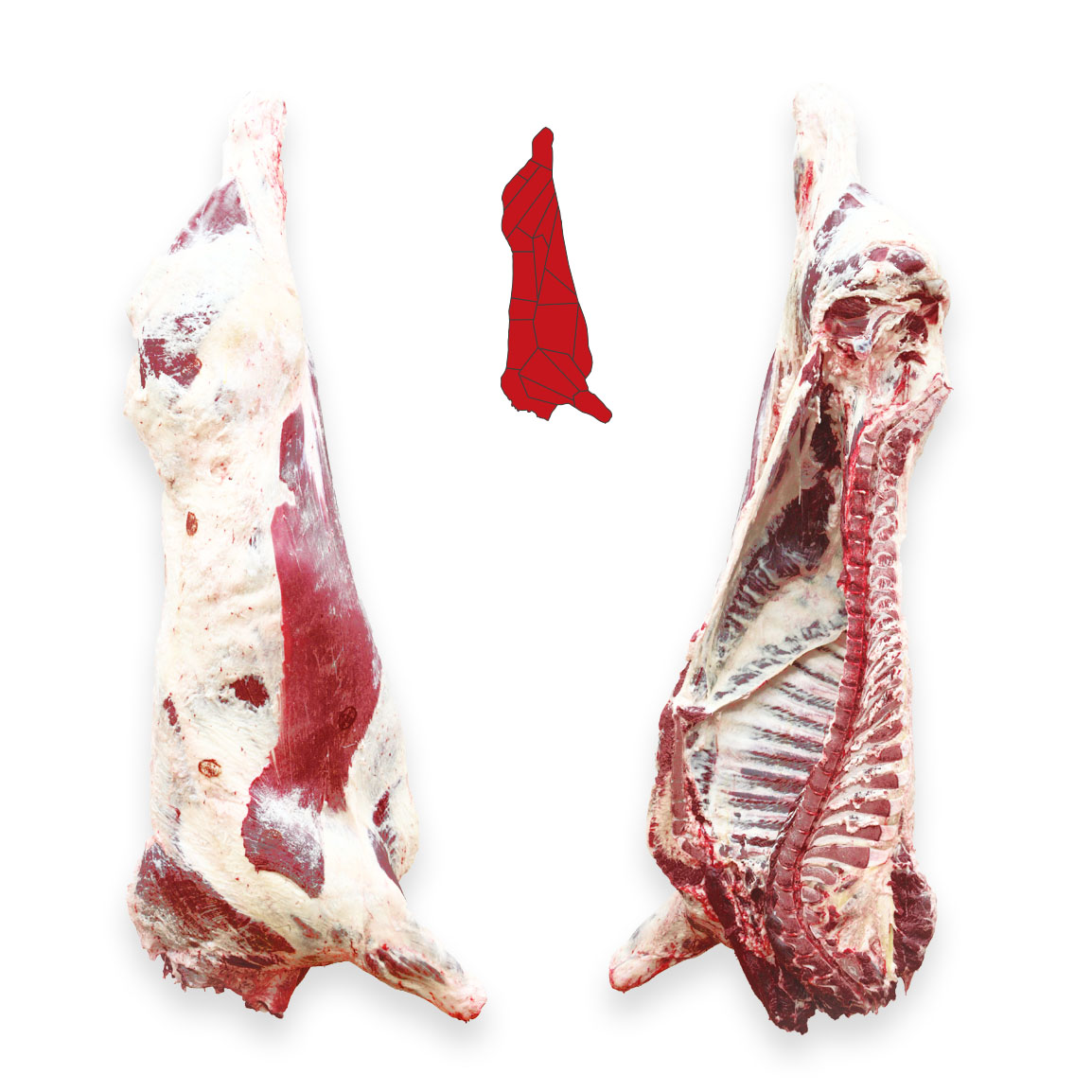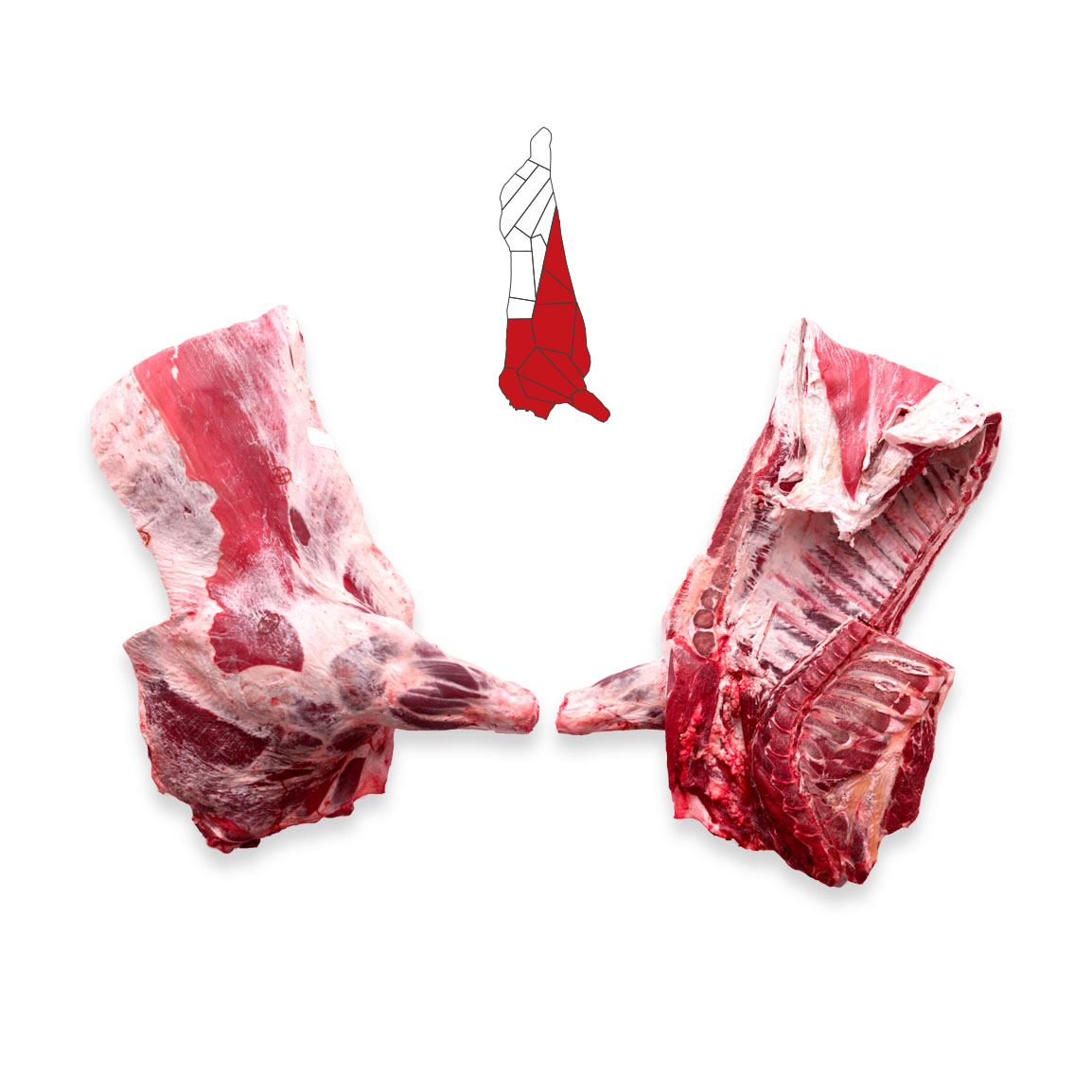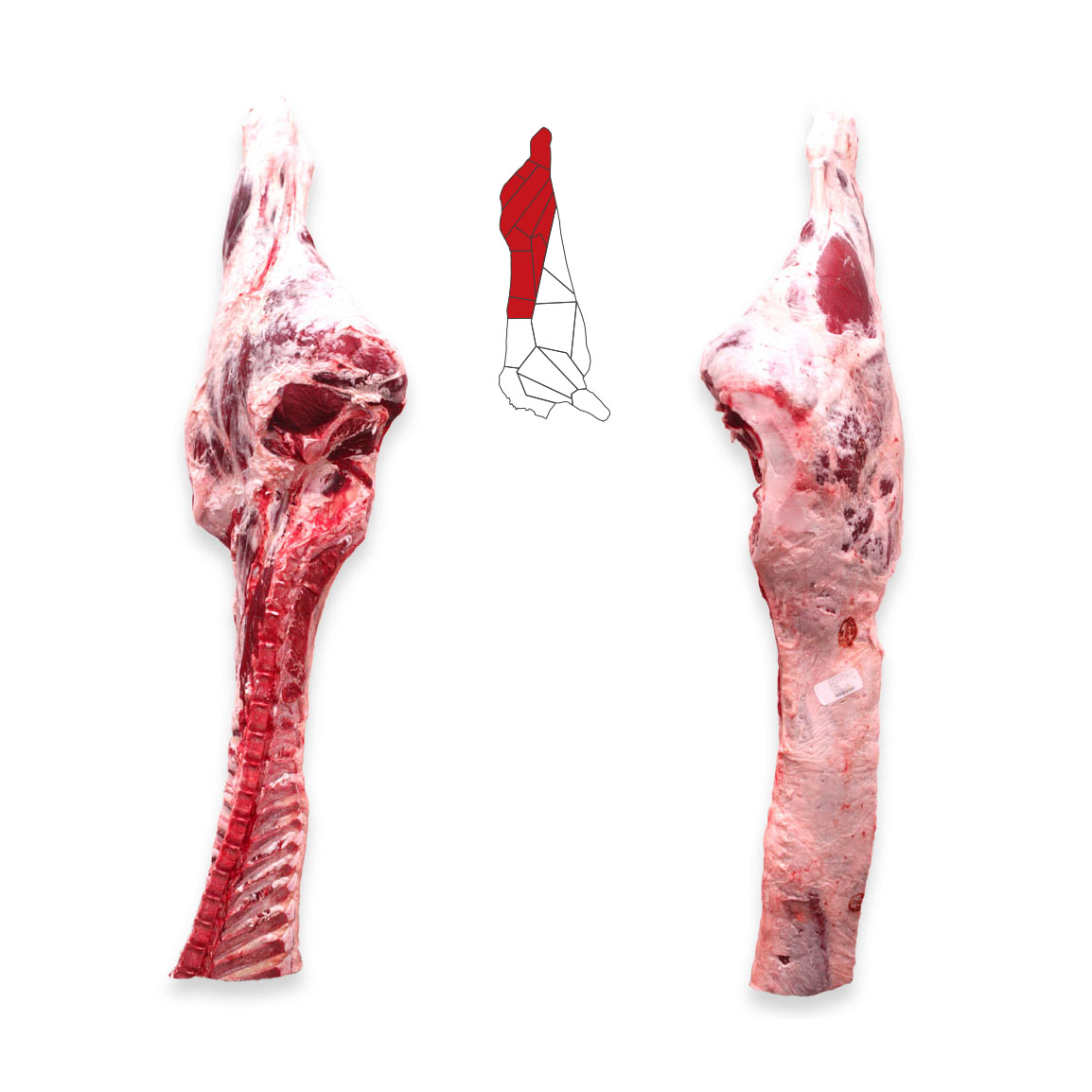 Beef cuts
We offer a wide range of beef meats sell in the halves, quarters or in the form of ready carcass cuts.
SHIN
The meat of this part is an excellent basis for the essential broth.
SHIN

SHOULDER CLOD
Perfectly suited for baking and stewing.
SHOULDER CLOD WITH FAT

SHOULDER COLD, PAD

CHUCK TENDER
The meat is juicy , firm and delicate. Perfect for roast, stew or broth.
CHUCK TENDER

CHUCK TENDER, PAD

SHOULDER BLADE
This part of the blade can be stewed, baked or boiled.
SHOULDER BLADE

SHOULDER BLADE, PAD

NECK
Perfectly suited for baking or stewing.
NECK

HEARTH OF CHUCK
Perfect for slowly boling, stewind or baking.
HEARTH OF CHUCK

BRISKET
Ideal for cooking broths, one-pot meals or stewing.
BRISKET WITH BONE

BRISKET, PAD

SIRLOIN
The meat is perfectly suited for slowly cooking the broths, stewing or baking.
SIRLOIN WITH BONE

SIRLOIN BONELESS

FLANK
Suitable mainly on broths. It is often used in the production of sosuages.
FLANK

FLANK
The meat is delicate, perfect for grill or frying.
THICK FLANK, PAD

FLANKSTEAK, PAD

SHANK
It provides an excellent basis for essentional broth.
SHANK

HEEL MUSCULE
Suitable for slow cooking and stewing.
HEEL MUSCULE

EYE ROUND
Very lean and delicate despite relatively thick fibres. It is suitable to be eaten in raw, baking, stewing and cooking
EYE ROUND WITH FAT

EYE ROUND, PAD

SILVERSIDE
Perfect for slow coking, on rolls and roast.
SILVERSIDE WITH FAT

SILVERSIDE, PAD

SILVERSIDE WITHOUT TAIL

SILVERSIDE TAIL

TOPSIDE
Suitable for stew, ragout and for grinding.
TOPSIDE WITH CAP AND FAT

TOPSIDE WITHOUT CAP, PAD

KNUCKLE
Thickset part of haunch with delicate, thin-fibres meat. Ideal dor baking whole or in pieces.
KNUCKLE

KNUCKLE, PAD

RUMP
Succulent, relatively lean, very delicate meat. Perfect for baking and rolls.
RUMP WITH TAIL

RUMP WITHOUT TAIL, PAD
RUMP TAIL
Succulent, relatively lean, very delicate meat. Perfect for baking and rolls.
RUMP TAIL, PAD
STRIPLOIN
Very delicate, succelent and thin-fribes meat. Best for baking, frying, grilling and marination.
STRIPLOIN WITH BONE, 3 RIBS

STRIPLOIN WITHOUT BONES, WITH FAT

STRIPLOIN WITHOUT BONES AND FAT

PRIME RIB
Succulent and thick-fibres meat. Perfectly suitable for steaks, stewed dishes, frying and grilling.
PRIME RIB WITH BONE, 5 RIBES

PRIME RIB WITHOUT BONES, WITH FAT, 5 RIBS

PRIME RIB WITHOUT BONES AND FAT, 5 RIBS

TENDERLOIN
Mosta valuable element of carcass. Perfect for short frying and baking.
TENDERLOIN WITH CHAIN
TENDERLOIN WITHOUT CHAIN

Beef steaks
Below we present beef steaks offered by us.
The steak comes from ribeye. Before frying take the meat out from the refrigerator and let it get the room temperature. To bring out the best flavor of the steak it should be peppered on one side only. Fry the peppered side at first on hot pan for 4 minutes (3 minutes - optimally on each side). Before serving, take a hot meat aside to rested.
It combines two very valuable cuts - striploin and tenderloin - separated by a thin bone. The ideal thickness should not exceed 3 cm. Preparing the steak in classical way, fry at first, then broil in the oven preheated to 180 °C - to desired doneness degree..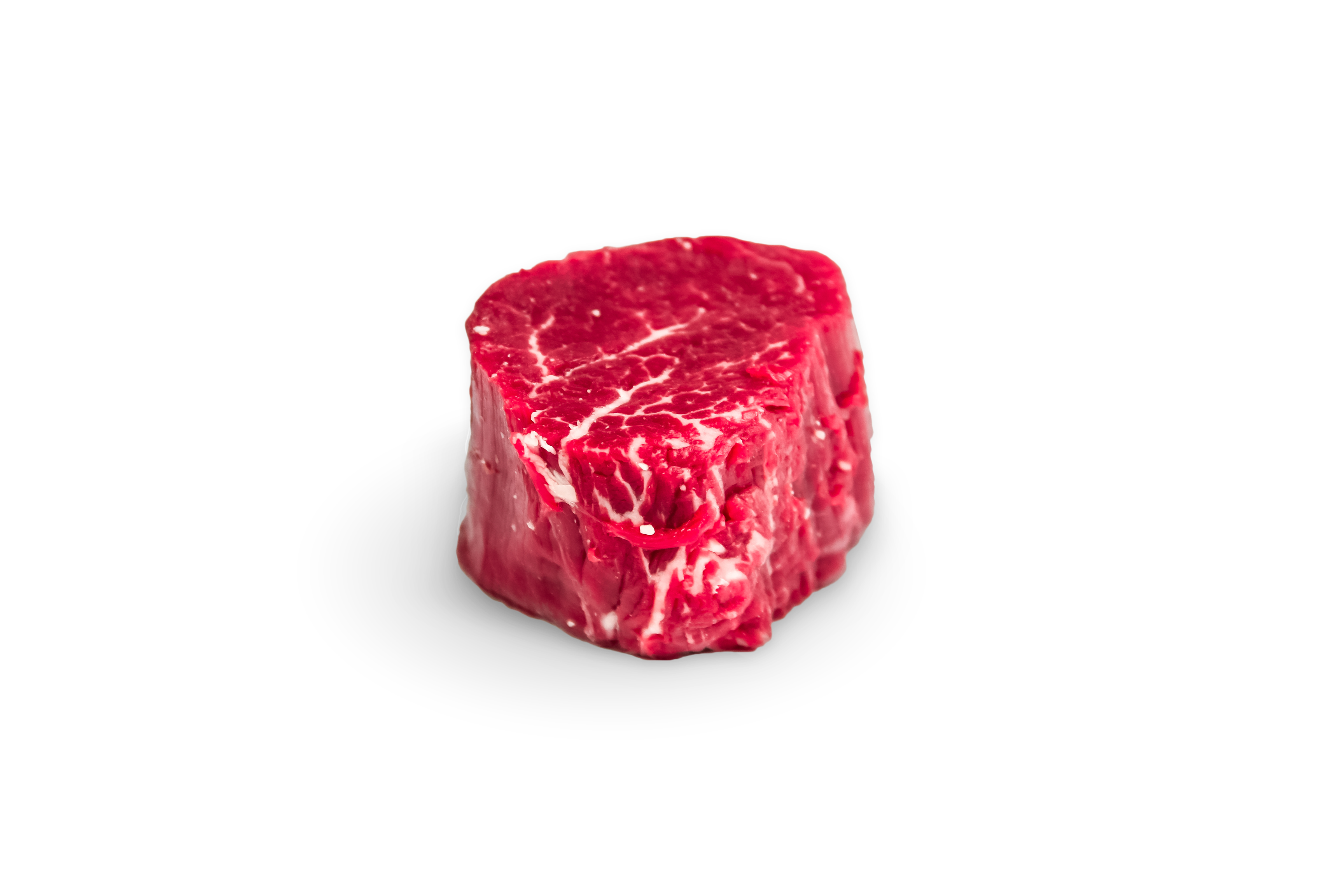 TENDERLOIN STEAK
(MIGNON FILET)
Very popular, delicate steak from tenderloin. The easiest way to cook is a tournedos steak - purified from membranes steak fry for about 2 minutes on each side. The second way is chateaubriand steak - a large piece of tenderloin fry and bake, then cut into thick slices before serving.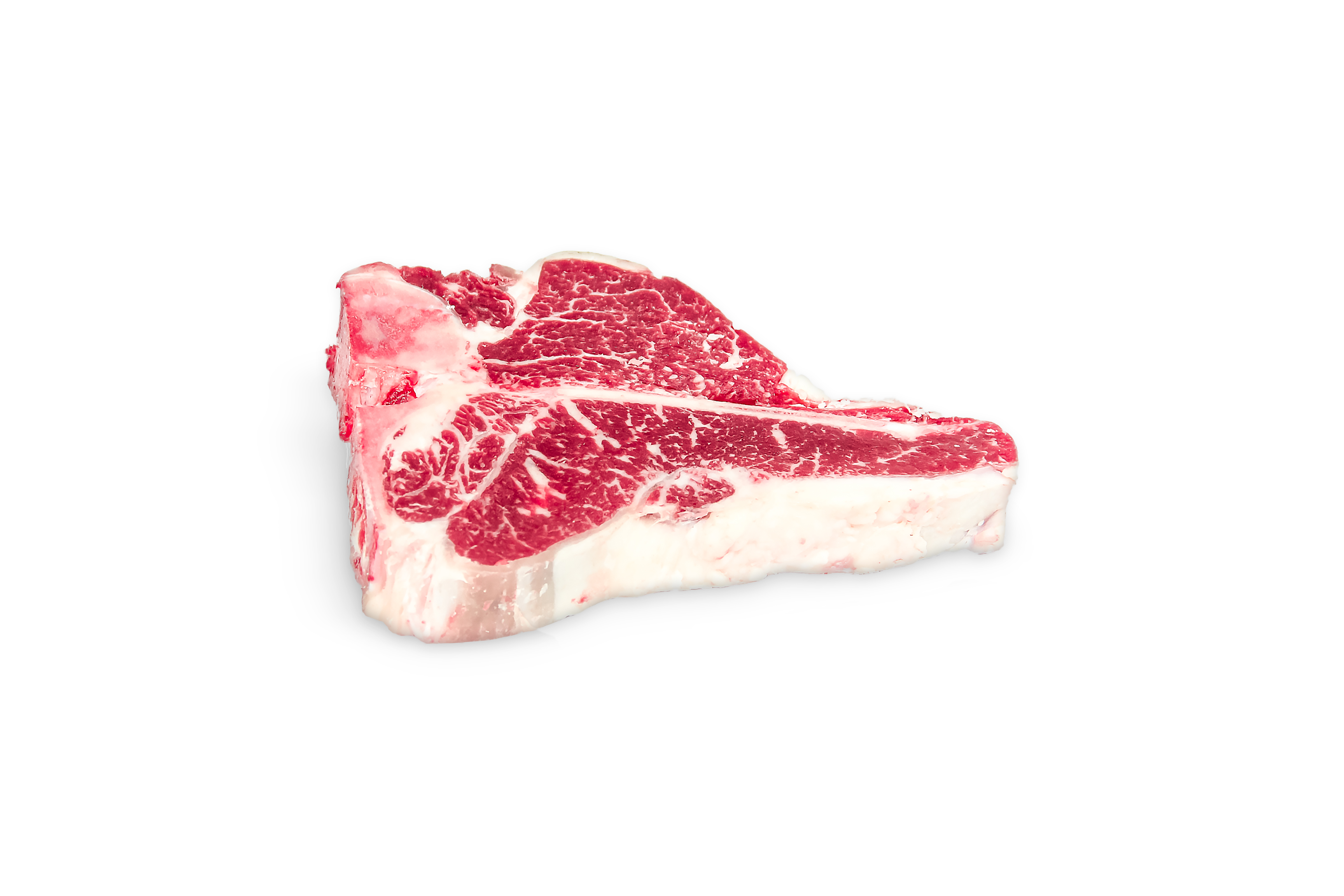 This steak is very similar to t-bone steak, but contains different proportions between the visible cuts - a bit more tenderloin. Before the fry the steak it is good to marinate it in spices (no salt!), then grill 5 minutes on each side.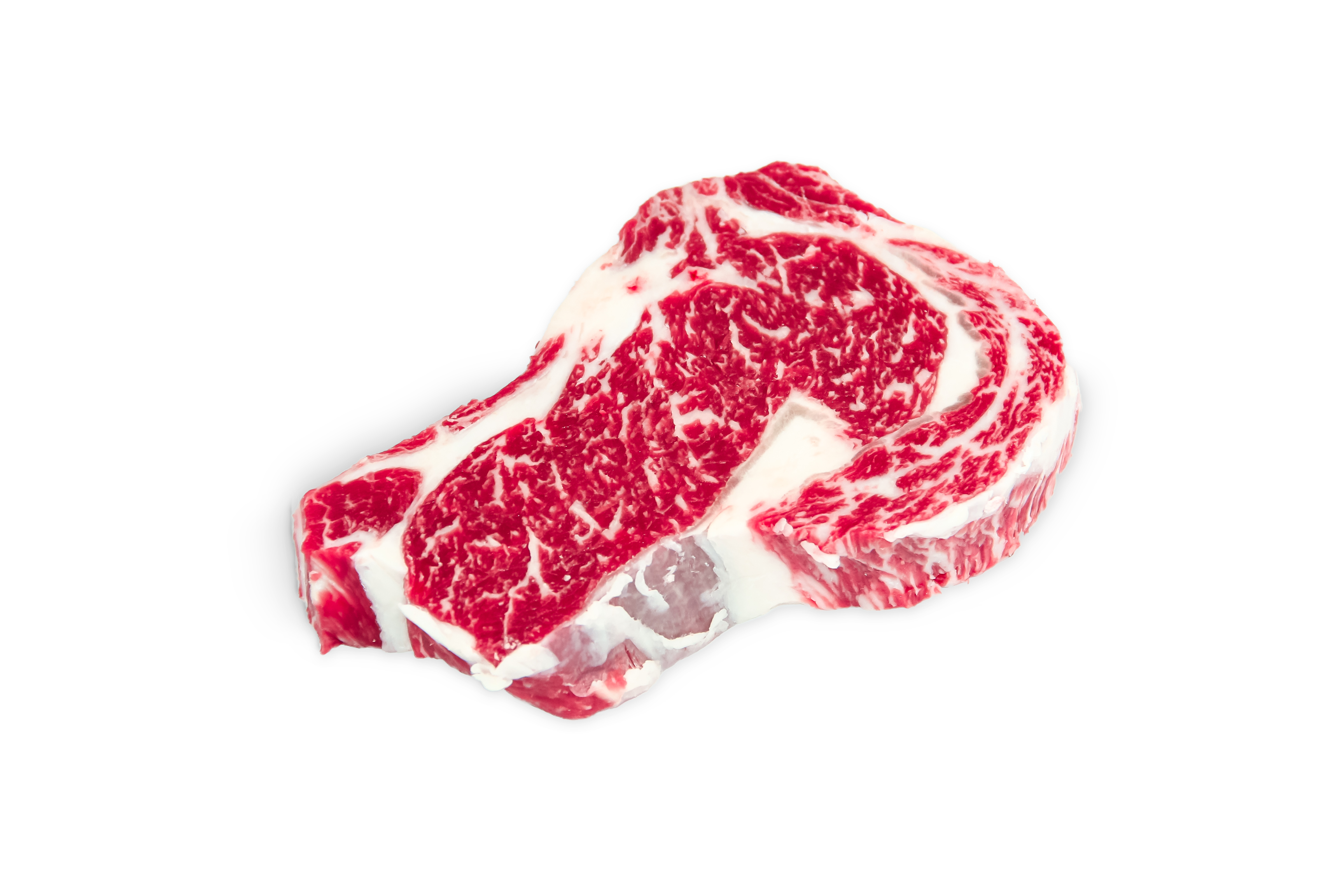 It comes from striploin, it is soft and delicate. You can prepare the steaks as like as tenderloin - as a single steaks or striploin prepared in whole, then cut into steaks.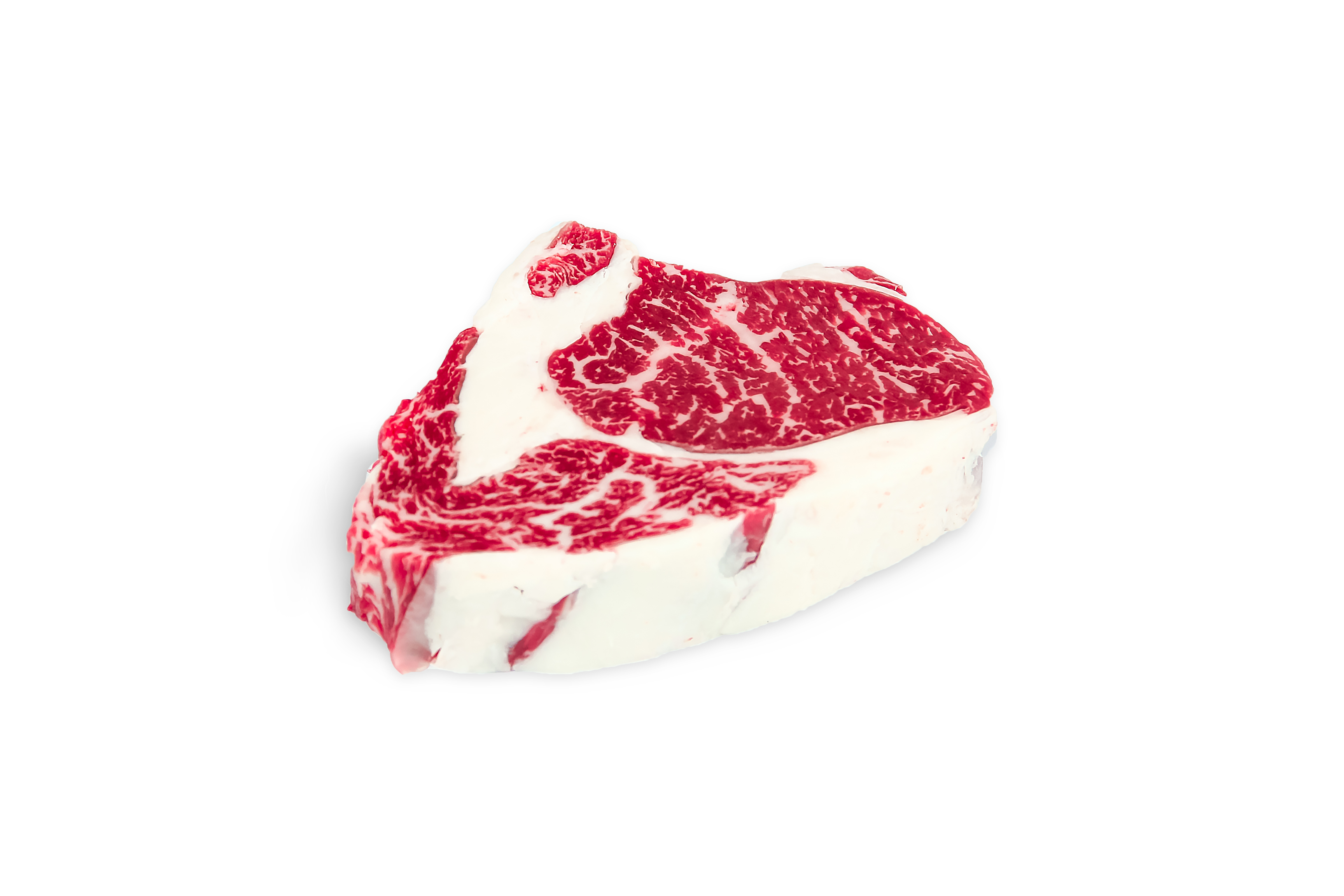 Allegedly it is the most appreciated by gourmet steak. There are two varieties of steak: with or without bone.
Steak with bone, to extract the maximum taste, it is worth to first moisten and then roast in the oven heated to 180 ° C.
Boneless steak is suitable for grilling or frying.